Browsing all articles from November, 2015
Infosearch BPO Wishes A Happy Diwali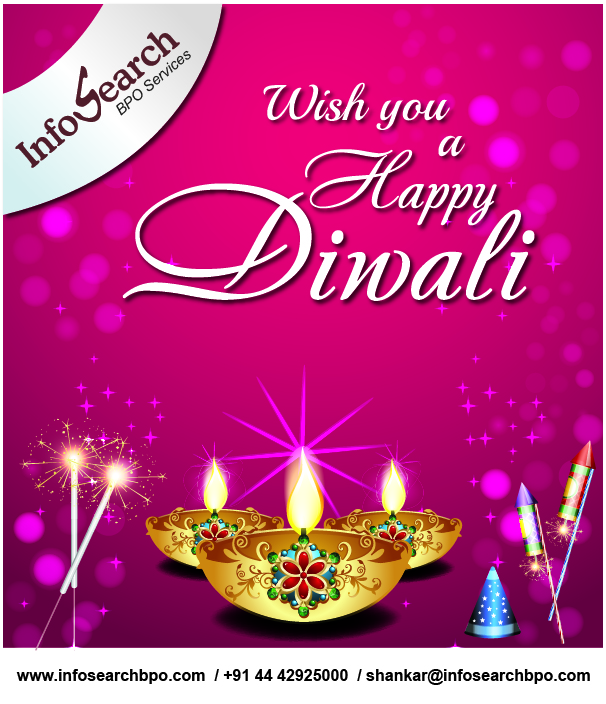 Diwali for the year 2015 has almost arrived. Diwali is a festival of lights that removes all torments and brings in all happiness. Infosearch BPO wishes a happy and safe Diwali to you all. We at Infosearch enjoy Diwali celebrations at office by decorating our premises, fill the floor with colorful rangolis and share sweets with all our employees.
Infosearch BPO enjoys a great successful journey since its foundation with all outsourcing services. We offer many call center services for every business across the Globe which gives timely results with innovative technologies.
Some of our services are:
Inbound Services – Answering service, Customer service, Inbound sales & more
Outbound Services – Appointment setting, Telemarketing, Lead generation & more
BPO Services – Accounts & Finance, HR services, Chat Email support & more
KPO Services – Business Market Research, Management Training & more
Web Design Services – Website design, Branding, Website maintenance & more
Contact us for your outsourcing services!
Happy Diwali to all!!

Recent Posts
Archives