Browsing all articles in Call Center Services
Serving Inbound calls is an important mission for every business, to increase its customer base or for customer retention.
In this blog post, you'll learn about the 8 Inbound Call services that Infosearch BPO offers. When you read it, you can identify the service(s) which your business requires.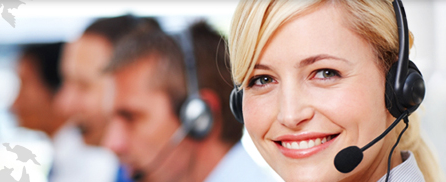 All our services are offered 24×7 and are customized according to your business requirements.
1.Call Answering: Don't miss any calls from your customers. All your customers' calls will be handled within 2 rings by well-trained professionals. We strictly follow CTQ parameters.
2. Customer Service: We offer customer service through Chat, Email and Phone. Attending customer queries and resolving / helping them at right time are very important and we do it with our expert customer service representatives.
3. Help desk: Technical help desk support to help your customers understand more about your products and services. The service can be through chat, email or phone.
4. Inquiry Handling: Handling inquiries from customers, solving them at right time, storing the customer wise logs are done in inquiry handling services.
5. IVR: Improve your customer service with IVR services with customized menu and expert CSRs. IVR is suitable for both businesses with high call volume and also the growing businesses to show their professionalism.
6. Inbound Sales: With professional sales executives and with strong sales strategies, we offer Inbound selling services.
7. Order taking: Reduce Infrastructure costs by outsourcing Order taking services to us. We will take care from taking the orders till delivering the same.
8. Toll free services: Allow your customers to call you at free of cost with toll-free services. Be it customer service or advertising campaign or business acquisition, toll free service will make it successful.
You identified which services your business needs? Then contact us immediately.
Read more about Inbound services here.
An increase in environmental awareness and the need to cut energy costs have led to a surge in demand for solar panels. Both residential home owners and businesses alike are seriously considering installing rooftop panels to generate their own electricity. The primary reasons that have led to an explosion in demand for solar power are:
Today's solar panels do not suffer from the complaints that older models had. Developments in solar manufacturing technology have made them highly efficient and affordable.
Numerous incentive programs from energy suppliers and government have made installing solar panels an attractive option.
The entry of large number of solar providers have made solar technology easily available to all.
Many businesses and large residential units wish to bring down their carbon emissions and solar panels are a viable alternative to conventional energy sources in this regard.
Even with rising awareness on benefits of installing solar panels, one of the challenges that solar companies face is not knowing where their customers are. In spite of offering best in class products and ready service, many solar businesses suffer due to lack of avenues to interact with customers and raise appreciation for their brand. The increase in solar manufacturers and distributors has made the market competitive and companies feel the need to resort to aggressive marketing to reach their customers.
One great way that solar businesses can reach prospective customers is through solar lead generation. As an ambitious solar company, you stand to gain the following benefits through solar lead generation services:
1. The advantage of working with experts Many of the lead generation companies have customer acquisition experts who are well-versed with the solar market. They can identify your niche customers and help you take your business to them. The customers they bring are likely to be those who are considering solar energy and hence, the leads you receive will be accurate with a high chance of converting.
2. The advantage of qualified leads Solar lead generation gives you qualified leads that are often verified through tele-calling. Such leads are a big asset for your business as they comprise of customers who have been verified as having an interest in solar panels. This means your sales team does not waste time in pursuing customers who are not interested in your line of product.
3. Reduced burden on your staff Your expertise lies in installing solar rooftops. Having to hunt for prospective customers implies you need to engage your staff in activities that distract them from their critical responsibilities. Engaging a solar lead generation firm takes the pressure off your staff and allows them to focus on their primary tasks. This reduces your operating costs, leads to better resource management and best of all, it gives you the advantage of selling your products to ready customers.
4. Cost effective Reaching out to customers and raising brand awareness through advertisements and marketing campaigns is a costly affair. It takes weeks of effort and several thousand pounds to plan and run a campaign or advertisement. With solar lead generation, you get the same benefits at a much lower cost. Lead generation companies can bring you warm leads in the geographical area of your choice and including residential and business leads, so that you are at an advantage to increase sales through high rate of conversion.
5. Maintain brand repute Aggressive marketing or cold calling customers may be annoying to people who may turn hostile to your company. In an age where word of mouth marketing is increasingly being considered as a highly effective way to spread brand awareness and boost sales, such negative perception of a brand can severely impact your business. As opposed to such marketing tactics, engaging a solar lead generation firm can give you prospective customers without harming your brand repute.
Infosearch BPO is a leading B2B and B2C lead generation firm that offers the advantage of highly trained professionals with good product knowledge who can win willing customers for your business. Contact us to know more about our services.