Browsing all articles in Outsourcing
Banking and Finance Answering Service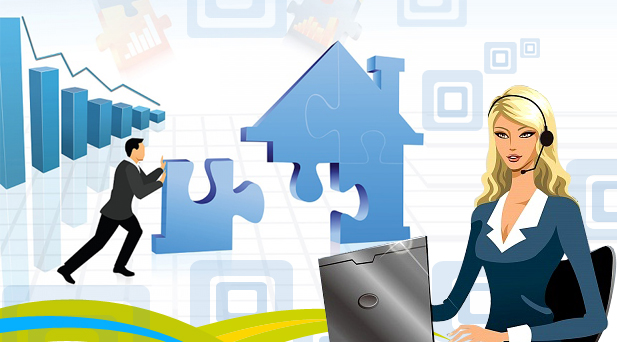 Banking and Financial Sector jargons seem highly complex to the common man. But 'Common Man' is the target for these sectors. Expanding their network, customer base and service quality is a big challenge to both banking and non-banking financial sectors. But with increasing competition, sky-rocketing operation costs and dampening resources, banking and financial sectors find it a Herculean task to establish these objectives.
As an acknowledgement to this crippling situation, business process outsourcing is hired by most of the banking and non-banking financial sectors today. Fully automated, semi-automated and personalized interactive voice response solutions are offered by both National and International Call Centers and BPOs today.
Answering Service for Banking and Non-Banking Financial Sectors is a viable option because:
1. Instant and effective communication is the key to expanding network, increasing customer base and enhancing service quality of both banking and financial sectors.
2. This instant and effective communication is the solution offered by various business process outsourcing companies.
3. Not only do these solutions ensure that customers and potential customers are contacted at the right time for the right product; they also make sure that the customer's or the potential customer's grievances, doubts and queries are handled in the language of their choice.
Outsourcing these business process to call centers and the like is highly effective and efficient owing to the following reasons –
1. Reduced Operation Costs
2. Better Service Quality
3. Higher Customer Satisfaction
4. Increasing Revenue
5. Expanding the Network
Answering services for banking and financial sectors are mass based communication campaigns that deal with core banking applications with flexible rules, thereby bringing in or making more customers and potential customers interested in the banking products and services. Banking and Financial Institutions thrive on up-selling and cross-selling, both of which can be automated thereby warranting more accurate results amongst the sales force. Answering services for banking and financial sectors also ensure immediate feedback on customer interactions with the bank and on the products and services of the financial institutions.
For answering services for your business, please contact InfoSearch BPO Services.
Call Center for Foreign Languages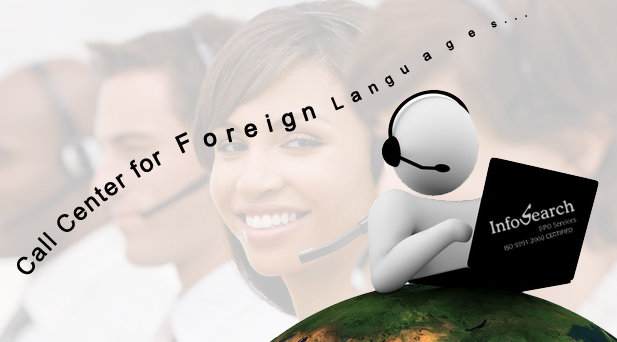 Each country (sometimes each state) has and is proud of its own vernacular. Of late this pure language sophistication is being adulterated by words 'borrowed' from the "English" language, which in itself is a dictionary of words hand picked from various languages around the world over the years. This is owing to the fact that English is supposedly an International Language.
Though not understanding English or not being able to speak fluently in English is professionally frowned upon in many parts of the world, it is a known fact that the Common Man is often impressed when addressed to in his native tongue. He is highly satisfied if his queries are solved in a language most familiar to him.
It is for these reasons that most call centers do not concede to language as a barrier in the services that they offer. Call centers offer all their usual services in most foreign languages. Call centers employ staffs who are well-versed in three or four languages. Candidates with knowledge in a foreign language have an added advantage over their peers.
Typically in India, Call Centers offer services in national languages like –
• Tamil
• Telugu
• Hindi
• Kannada
• Malayalam
Internationally, BPOs and Call Centers offer services in foreign languages –
• German
• Spanish
• French and more.
Services offered by various business process outsourcing companies include –
1. Back Office Support
2. Technical Support
3. Customer Care & Support
4. Appointment Setting
5. Order Processing
6. Communication Support
7. Interactive Voice Response
All these services are offered by call centers in many foreign languages like French, German, Spanish or others.
If you wish to discuss more about Call Centers for Foreign Languages, please contact InfoSearch BPO.
Categories
Archives
Articles on BPO
INTERNATIONAL Call Center SERVICES
Recent Posts