Browsing all articles in Telemarketing Services
What Are Telemarketing Services?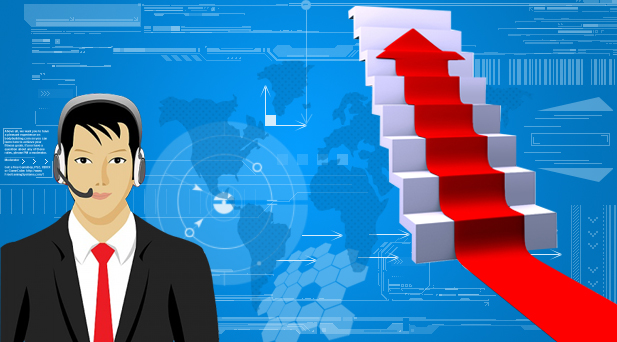 Outsourcing telemarketing services relieves companies of hiring appropriate resources and giving them customized product training. Companies also enjoy benefits like cost-saving, quality and control. InfoSearch specializes in telemarketing programs that are both focused and strategically sound.
Most commonly preferred telemarketing service include :
Inbound Customer Services
• Customer Retention
• Order Tracking
• Pre/Post Sales Customer Support
• Refund Processing
• Technical Support
Outbound Services
• B2B / B2C Telemarketing
• B2B / B2C Lead Generation
• Brand Advertising
Market Research
• Recruitment Services
• Data Tracking and Analysis
• Questionnaire Programming customization
Infosearch BPO is part of Infosearch Group, a company services to both Business-to-Business (B2B) and Business-to-Consumer (B2C). This service is extended to the needs of both small and medium enterprises.
After initial business-to-business or business-to-consumer research, InfoSearch tailors the telemarketing script to suit the clients' specific needs. The telemarketing staff at InfoSearch BPO Services are specifically trained and qualified for a particular project ensuring effectiveness and efficiency.
December 30, 2009 — Infosearch BPO Services now also offers Toll Free Service, adding to its large range of services under Business solutions. Infosearch BPO Services Toll Free Services is a comprehensive service that gives you basic routing capabilities, advanced routing and termination features. Infosearch BPO Services Toll Free Service also offers you simplified pricing and flexible invoicing.Toll Free Numbers allow callers to contact a firm or company without having to pay for the call themselves. Consumer research shows customers are more likely to call a business with a toll-free number than a business with a long-distance number. It is assumed that businesses with toll-free numbers are larger and more stable. Hence a Toll-Free Service is a viable option to boost a company's brand and performance. It is highly significant in the world of Consumer Business.
Toll Free Services can help leverage marketing strategies, reduce costs and obtain international presence, thereby maximizing the company's efficiency. It is an assurance to customers of not having to wait for the next working session for their queries to be handled.
The Toll Free Service can be used for -
* Customer Care
* Handling Customer Grievances
* Advertising Campaigns
* Business Acquisition
InfoSearch provides Toll-Free services that can be set to forward to any working international phone, thus InfoSearch Clients can attract
customers from anywhere in the world.
Contact :