Browsing all articles tagged with Call Center Archives - Infosearch BPO Blog
Online food ordering is a new age business with high demand and acceptance. It requires to integrate customers, Application or service provider and Restaurants. The process needs to be synchronized for faster deliveries.
The product is evolving in many dimensions with addition of different cuisines and customization. Customers are given option to select a specific restaurant or cuisine. The app should have provision to suggest choices based on cuisine selection and location.
The whole idea of online good ordering should give ease, convenience and faster deliveries of food to customers. The big player Grubhub Inc. delivered orders worth $1.5 billion in the last year. It's a 61% online ordering market share. The industry is growing at a rapid phase soon expected to touch over $5 billion.
Need for a Call centre support
Even though these are App based solution there is a need for human intervention through call centre support services by coordinating with customers, restaurants and delivery team. Infosearch BPO offers Call Centre support services for such services. Contact us if you are looking for the support service. Email: enquiries(at)infosearchbpo(dot)com
What Are Telemarketing Services?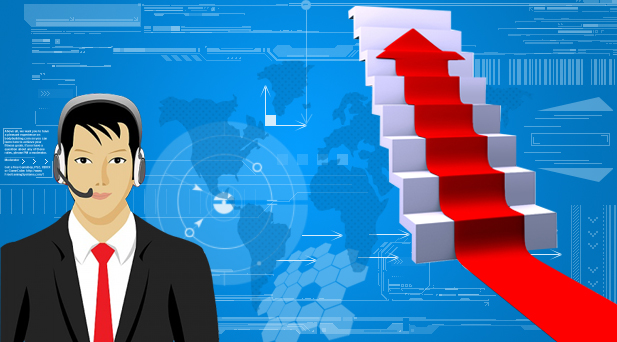 Outsourcing telemarketing services relieves companies of hiring appropriate resources and giving them customized product training. Companies also enjoy benefits like cost-saving, quality and control. InfoSearch specializes in telemarketing programs that are both focused and strategically sound.
Most commonly preferred telemarketing service include :
Inbound Customer Services
• Customer Retention
• Order Tracking
• Pre/Post Sales Customer Support
• Refund Processing
• Technical Support
Outbound Services
• B2B / B2C Telemarketing
• B2B / B2C Lead Generation
• Brand Advertising
Market Research
• Recruitment Services
• Data Tracking and Analysis
• Questionnaire Programming customization
Infosearch BPO is part of Infosearch Group, a company services to both Business-to-Business (B2B) and Business-to-Consumer (B2C). This service is extended to the needs of both small and medium enterprises.
After initial business-to-business or business-to-consumer research, InfoSearch tailors the telemarketing script to suit the clients' specific needs. The telemarketing staff at InfoSearch BPO Services are specifically trained and qualified for a particular project ensuring effectiveness and efficiency.

Recent Posts
Archives