The use of Artificial intelligence in agriculture is the need of the hour. The agriculture industry has to depend on external forces like nature, bugs, plant diseases, low yield etc. We have very limited control on these forces hence the need for technology to have some manageable control over these factors.

After the WW-2 the agricultural industry shifted focus on using pesticides and fertilisers for high productivity. However this resulted in other side effects and the industry is turning back to natural, organic way of agriculture.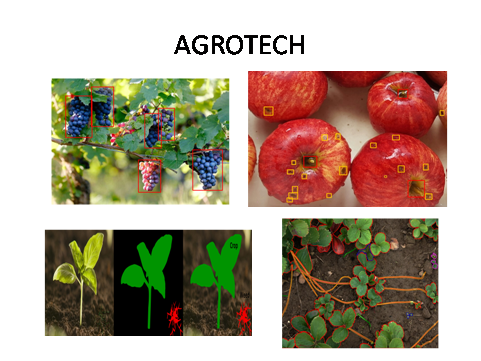 The use of technology appropriately is the answer to the industry's issues. There are many start ups and research labs investing lot of money in developing AI based solutions. The process requires huge amount of machine learning material to be prepared and processed.

We at Infosearch help Agrotech companies by providing annotation support for machine learning data. We provide bounding box, polygon, segmentation and masking services to this industry. Our team understands unique requirements of our clients and providing annotation using our in house tool and clients' tools. Please send your enquiries to enquiries@infosearchbpo.com