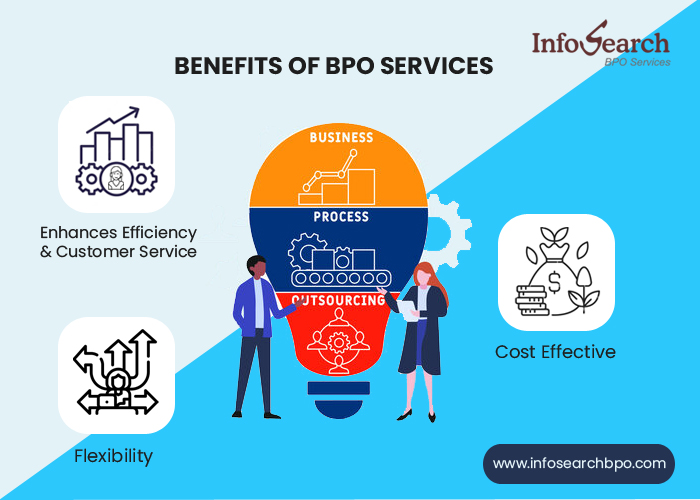 The practice of leasing out specific company activities to a third-party service provider is known as business process outsourcing or BPO services. Depending on the company and its area of specialization, BPO delivers services. These services often consist of back-office tasks including accounting, customer support, data entry, human resources, and other administrative responsibilities. There are many BPO companies in India. The following information on BPO services will make it easier for you to comprehend why it's so important for businesses to expand.
Cost-Effective
One of the most important benefits of BPO service is that is it very cost-effective as well as effective. BPO services have grown in popularity recently because of their many advantages, as well as the savings and efficiencies they provide. Any business can hire specialized service providers to do its non-core operations since they have the knowledge and tools necessary to do so more affordably and effectively. As a result, businesses are able to concentrate on their core expertise and strategic efforts like marketing and production while also lowering overhead costs like those associated with permanent assets and fixed costs, which allows them to save a sizeable sum of money.
Flexibility
The flexibility of BPO services is another crucial advantage. using BPO services Businesses are able to scale their operations up or down as necessary, and they can do so without having to worry too much about recruiting or firing new people. In order to adapt their staffing levels and resource allocation to changing company demands and requirements, service providers can do so quickly and simply. also makes it possible to adjust to environmental changes considerably more quickly due to the flexibility these services offer to their client companies.
Enhances Efficiency and Customer Service
One more of the many advantages of using BPO services is that they enable businesses to enhance their operational efficiency and customer service procedures. Due to the fact that these services offer customers more ways to connect and have a better experience than just call-only services, such as chat and e-mail options, which can lead to higher customer satisfaction and improved business performance as well as business growth, service providers can use their expertise and technology to optimize processes and deliver better customer support and satisfaction.
Conclusion
India is a preferred destination for BPO outsourcing. The main reasons are availability of highly skilled workforce, quick adaptability, flexibility to work as per clients' time zones, strong IT infrastructure and of course cost effective operation. The clients' should check out for credibility, experience, costs, flexibility of the BPO companies before handing over the project.