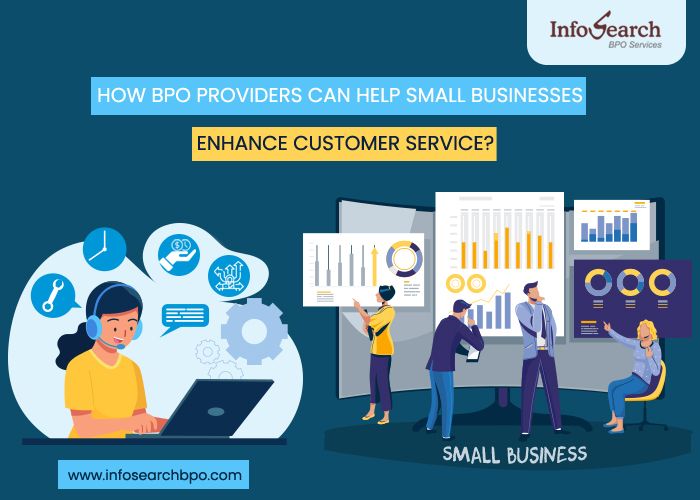 When it comes to providing excellent customer service, small businesses have special difficulties. It might be difficult for small business owners to offer the same level of customer care as larger companies with their limited staffing and resources. BPO customer service providers can be useful in this situation. This article will go over how BPO companies can improve small businesses' customer service. Let's start.
Cost-Effective Solution
Outsourcing customer service to BPO companies has a number of advantages, one of which is cost reduction. BPO providers may provide small firms with cost-effective solutions by giving them access to qualified personnel, cutting-edge technology, and effective procedures. This implies that small firms can reduce staffing and training expenses while still offering their clients top-notch support.
Availability to Skilled Professionals
A pool of qualified individuals with expertise responding to customer support enquiries is available to BPO providers. These experts can offer effective and efficient answers to their client's concerns because they have been taught to deal with all types of clients. Small businesses can access these qualified experts by outsourcing customer support to BPO companies without the need for further recruiting or training.
Multichannel Support
Small firms can get multichannel help from BPO providers. This indicates that clients can get in touch with the company via a variety of modes, including email, chat, phone, and social media. Small businesses may provide a smooth customer experience across all channels with multichannel assistance, which can boost client happiness and loyalty.
Increased Response Time
Small firms can speed up their responses to client questions by outsourcing customer support to BPO companies. BPO companies have effective technologies and systems in place to respond to client questions promptly. This implies that clients may expect prompt responses to their questions, which can enhance their overall relationship with the company.
24/7 Support
BPO companies can supply small firms with round-the-clock customer service assistance. This implies that clients can contact the company at any time, including after regular business hours. Small businesses can enhance the customer experience and raise customer satisfaction by providing 24/7 help.
More Flexibility
BPO providers can give small firms greater flexibility. Depending on the demands of the business, they can scale up or decrease their services. Small firms can therefore modify their customer support resources in accordance with the volume of questions they receive. Small firms can offer excellent customer service without using greater resources if they are more adaptable.
In conclusion, BPO companies may assist small businesses in various ways to improve their customer service. Small firms with limited resources can access qualified personnel, cutting-edge technology, and effective procedures by outsourcing customer support to BPO companies. For small organizations, BPO providers can offer multichannel support, quicker response times, round-the-clock assistance, and greater flexibility. Small businesses can offer a better customer experience by working with BPO providers, which can boost client happiness and loyalty.
Infosearch is a leading BPO services company with 18+ years of expertise with Global clients. We can support almost all small, medium and large businesses covering various industries. We tailor our services based on your requirements. Contact us to discuss any of your queries.