In many Forums and Question & Answer Websites, there were few questions asked regarding the difference between the two terms "Outsourcing" & "Remote Outsourcing". This article explains the same with examples.
Outsourcing:
Outsourcing is contracting out the entire or a part of your business to a third party company. For example, an Australia based company can outsource its Web designing & Marketing services or an UK based company that sells utility products can outsource its customer services. If you have doubts regarding which services can be outsourced, you can see our call centre services page, which has a list of services that InfoSearch BPO handles.
There are two ways to outsource, Offshore and Near-shore. To define it simply, if you outsource within your region or nearby country, it is near-shoring. And if you outsource to any far off place like another country which is in completely different geographic location, it is offshoring.
Both have their own benefits and limitations. The advantages of Offshore outsourcing is it is cost effective, you can get 24×7 services because of time zone differences and your services are managed by Global experts. Proximity, same time zone and work culture are the benefits of near-shore outsourcing. One can decide between offshoring and near-shoring depending on their business need.
Infosearch BPO handles many offshore services than near-shore outsourcing services.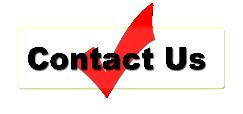 Remote Outsourcing Or Remote Team:
This can be done in two ways. In the first method, a client himself looks for and appoints the individuals, assigns tasks and manages them directly. Those individuals may/may not be working from the same place.
In another method, a client outsources the task to a third party firm. The firm recruits/assigns its employees on client's behalf. The client knows the individuals who work on which task etc and so the employees will communicate directly with the client. The employees are still the staffs of the Outsourcing Company but they work full-time for the client.
InfoSearch BPO has huge experience in remote team outsourcing too. As an instance, we offered complete back office support to one of the top holiday rentals company in Italy. The services we offered were Customer services (mail, chat and phone), BPO services (co-ordination with property owners, travel agents, reservations & payments collection etc) and complete Web services (Website design, Marketing & Maintenance).
What are you waiting for? Contact Infosearch BPO for any of your outsourcing services.
Website: www.infosearchbpo.com and Email: enquiries@infosearchbpo.com