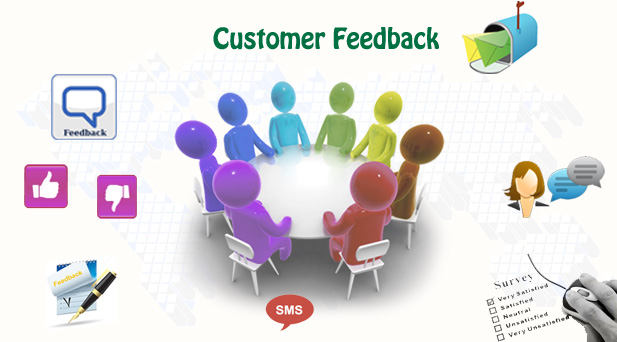 Why Customer Feedback Is Very Important
As we all know feedback from valuable customer is very important for every business irrespective of its type. Feedback is the only thing that reveals one's business success and failure. It shows a graph that highlights the areas which is strong and also the areas which is weak. The comments from the potential customers helps many businesses to work and improve on their weak points.
The feedback not only enhances the growth of the company but also enables them to make known of their own products or services. This in return helps the business owners to correct their issues related with their product or services if any.
Above all, collecting feedback from valuable customers helps you to clearly understand what they want, what they really feel about your company's product or services. So getting feedback from customer lays as a foundation for your business improvement that in return takes a path to achieve profitability thus saving your time and money.
Feedback may be considered as a path that builds a smooth relationship between a company and customers. If a company fails to get feedback then it is sure to face a loss in their business. So here comes some tips on how to collect customer feedback from the potential customers.
Inquire the number of existing customers and also focus on potential customer.
Request and ask for feedback from customers about one's business products or services.
Hold employees who face customers .i.e employees who interact with the customer smoothly and listen to their words with patience.
Use customer feedback tools such as if your business is going to have a website then incorporate a customer feedback form along with your website.
In case of a conversation ask customer the questions which is easily understand by them. The questions that is being asked should be relevant and valuable.
Collect feedback via email and text messages.
Arrange face to face meeting to obtain feedback.
Collect feedback from existing, new and happy customers.
Make use of feedback boxes and conduct focus groups.
Collecting feedback thus becomes very essential for each and every business.
Visit Website and contact us for any of your queries – Infosearch BPO